PP Homopolymer Plastic Injection Moulding
Stephens Plastics Mouldings has years of experience, extensive knowledge and creative ideas. Therefore, we can help you choose the right plastic material for you injection moulding application. For instance, one plastic that is used for injection moulding is PP Homopolymer. We are a leading UK manufacturer of pieces formed by injection moulding techniques. Therefore, would be happy to help you with any questions you may have regarding PP Homopolymer plastic injection moulding. 
The Most Popular Thermoplastic Material
Polypropylene is a polyolefin, along with polyethylene, in the polyolefin family. This category of materials is the most popular. It accounts for more than half of all thermoplastic consumption worldwide.
They are often referred to as commodity polymers, meaning that they are used in everyday goods. Glass fibres, for example, may be added to make them suitable for engineering-related products, turning them into an engineering polymer in the process.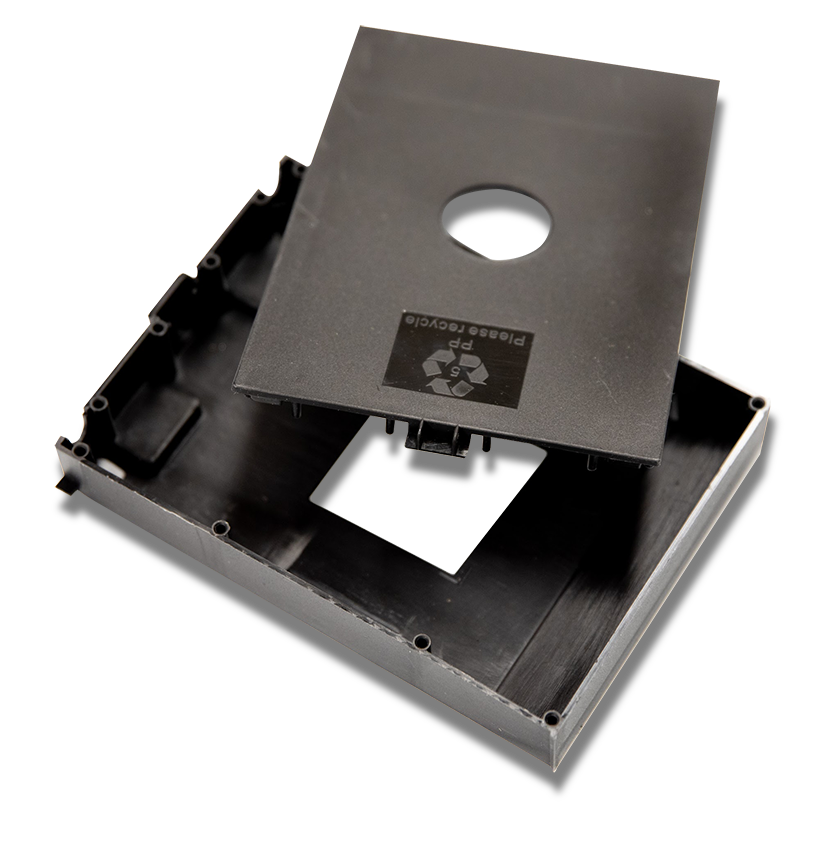 Properties Of Polypropylene
Polypropylenes have a wide range of properties that make them appealing for a variety of applications: strength, lightness, flexibility, stability, and ease of processing. They're also great for recycling, which is a big deal in today's environmentally conscious world.
Polypropylenes come in two forms: homopolymers and block co-polymers. Homopolymers are strong and rigid at room temperature. But, they become brittle at low temperatures. Ethylene is added to block co-polymers to increase low-temperature performance. They are, however, less clear and glossy. The material becomes softer and harder as the ethylene content rises.
Random copolymers with a lower ethylene content and a slightly different chemical structure may be preferred when a lower melting point, greater flexibility, or improved clarity are desired.
Fillers, the most common of which are talc or glass fibres, can change the properties of polypropylene.
Although the addition of talc improves rigidity, it also reduces impact strength and resistance to long-term heat ageing.
Glass fibres provide increased rigidity, impact resistance, creep resistance, and resistance to environmental stress cracking.
Polypropylene Colours 
Polypropylenes are translucent white in their natural state, making them easy to colour and providing a diverse range of choices. Although some grades have a higher degree of clarity, some performance requirements may not be as good. Transparent mouldings are not normally possible with polypropylene. UV stabilisers must be added to the material if it is to be used outdoors, as the colours will fade and the material will become brittle over time.
Types Of Finish
Although the surface of polypropylene can be treated to aid paint adhesion, it is not recommended for painting. There are adhesives on the market that can be used to glue polypropylene moulding together. If necessary, mouldings can also be machined.
We'd Love to Hear From You, Get In Touch With Us!
Please contact us if you would like to receive a quotation and/or to find our more about how we can provide the service you are looking for.