Hytrel Plastic Injection Moulding
Stephens Plastic Mouldings are a company based in Birmingham, UK, completing complex injection moulding projects for many satisfied customers. With more than forty years experience our Stevens Plastic Mouldings team can get your plastic injection moulding project up and running. We work with a range of plastic materials for our injection moulding services, for instance, one being Hytrel.
Hytrel Plastic Injection Moulding
We pride ourselves on our exceptional reputation. It has been built up by providing a first-class service and investing in state of the art technology to keep us ahead in the game. Our experienced team of engineers can get your plastic injection moulding project up and running. We can take you through the design and testing fazes up to mass production. Here at Stevens Plastic Mouldings, no project is too big or too small for us to take on.
We Work With Many Different Polymers
Keeping up with the latest materials and techniques is not easy. So, to ensure that you find the perfect material for your next plastic injection moulding project come talk with the experts. We work with many different polymers and additives and we will be able to advise you which one can best fulfil the needs of your project.
Resilience, Durability, And Strength
Hytrel® is a unique product which combines the process-ability and strength of a thermoplastic with the flexibility of rubber. This versatile copolyester combines resistance to heat and chemicals with resilience, durability, and strength. It is indicated in applications where the part needs to flex in various directions repeatedly such as a Constant Velocity Joint boot, an essential part in the automotive industry.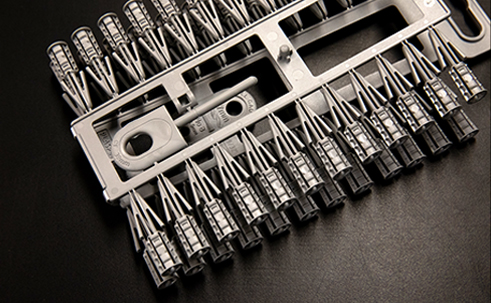 Hytrel Injection Mouldings | A Wide Variety Of Applications 
It can resist the constant changing of direction over and over again far longer than a rubber alternative.
This thermoplastic elastomer can be used in a wide variety of applications. However, if you would like to learn more about Hytrel, or any of the other materials we use, please do not hesitate to call us at 0121 544 5808. Or send us an email to sales@stephensinjectionmoulding.co.uk. Our experts will be able to explain anything you need to know about the entire plastic injection moulding process. Therefore, ensuring that your project will be an outstanding success.
We'd Love to Hear From You, Get In Touch With Us!
Please contact us if you would like to receive a quotation and/or to find our more about how we can provide the service you are looking for.