Even though vacuum forming is one of the oldest methods of processing plastic materials (dating back to the 1930s), there is no other method that can equal the low cost and speed of tooling as compared to injection moulding. It has a place in the world, and when paired with modern technology like 3D printing, it opens up a world of possibilities.
Although vacuum forming is not appropriate for every design or shape, it is used in a wide range of plastic processing applications. The vacuum forming method is widely used by companies and industries in the film and theatre industries, as well as colleges, automotive, and aerospace.
Vacuum forming process
Thanks to its hygienic and heat-retaining properties, high impact polystyrene sheeting is the most popular and easiest to use thermoplastic.
A sheet of thermoplastic is heated, stretched over a single surface mould, and pushed into the mould using a vacuum. To ease the vacuum moulded plastic component away from the mould, a minimum draught angle of 3o is recommended.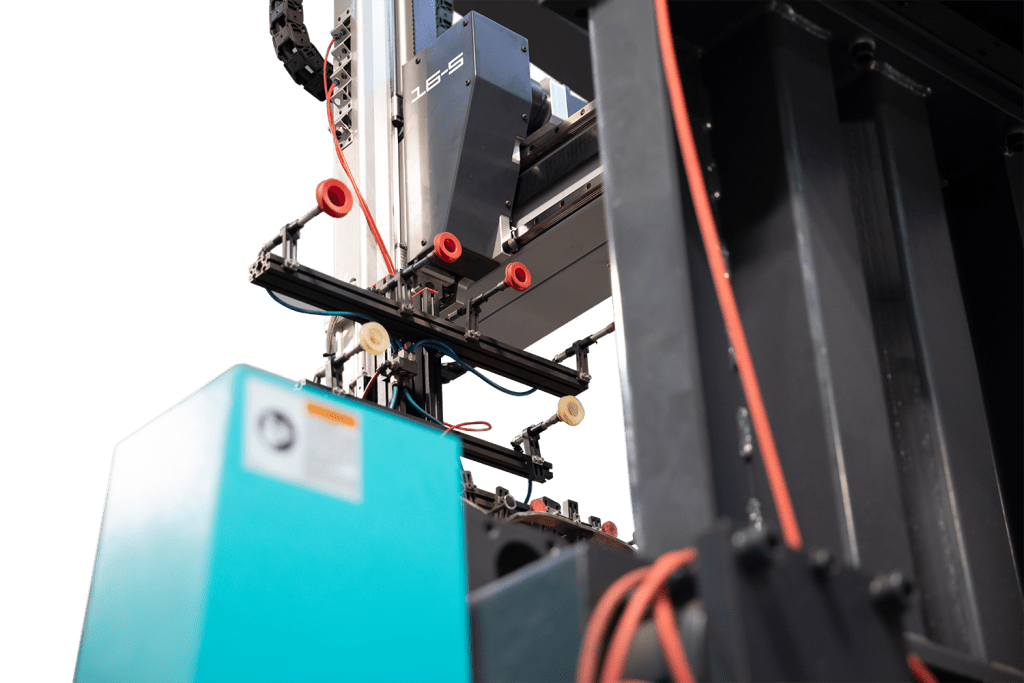 Types of materials used
Acrylonitrile Butadiene Styrene ABS

Polyester Copolymer PETG

Polystyrene PS

Polycarbonate PC

Polypropylene PP

Polyethylene (sheet and foamed sheet) PE

Polyvinyl Chloride PVC

Acrylic PMMA
Advantages of vacuum forming
Compared to other formation methods, vacuum forming has many manufacturing advantages. Low forming pressures are used, resulting in tooling that is relatively inexpensive. Molds can be made of inexpensive materials and the mould fabrication time can be relatively short since the process uses low pressures. As a result, prototyping and low-quantity requirements for large parts, as well as medium-size runs, become cost-effective.
Vacuum forming applications
It would be difficult to go a day in modern society without coming into contact with at least one vacuum-formed element. This manufacturing method is used to make a wide range of parts in a wide range of industries, including:
Automotive and Transportation
Vacuum formation is used to make a variety of parts and pieces for cars, buses, boats, and aeroplanes. Vacuum forming is used to make anything from bumpers to floor mats and even truck beds. Vacuum formation enables car makers to provide a wide range of colour and detail choices to customers, as well as allowing designers to try out new designs early in the production process.
Industrial
Since industrial producers may use a range of flame-retardant and UV-resistant materials, vacuum forming is an excellent manufacturing method for parts that are mainly used outdoors or that may come into contact with a heat source. Vacuum forming is possible with fire-retardant UL 94 V-0 polyvinyl chloride (PVC) and UV-filtering acrylic (PMMA), for example.
Packaging and Displays
If you buy a product that comes packaged in plastic that matches the product's design, it's likely that the packaging was created using vacuum forming. Vacuum-formed packaging is common in razors, toothbrushes, appliances, cosmetics, and cleaning products. Vacuum formation is also used to make advertisement displays, point-of-purchase (POP) displays, and supermarket aisle end cap fixtures.
Food Packaging
Since vacuum forming is compatible with food-grade plastic and can create parts that are simple to sanitise, it is often used for food packaging. Vacuum shaped fruit containers, plastic egg cartons, and cracker trays are popular.
Consumer Goods
Vacuum formation is used to produce a wide variety of consumer products. Vacuum forming can be used to make a variety of items, including children's toys, travel accessories, and home decor.
Medical
Vacuum formation is commonly used to make medical parts and components that need to be antimicrobial or resistant to pollutants.
We'd Love to Hear From You, Get In Touch With Us!
Please contact us if you would like to receive a quotation and/or to find our more about how we can provide the service you are looking for.