Our rapid overmoulding processes manufacture custom prototypes and on-demand production parts in days. We use aluminium moulds that provide cost-efficient tooling, manufacturing parts from a variety of thermoplastic materials.
Why choose overmoulding for your project?
Although overmoulding requires a more complex design, processing, and material selection than single-shot injection molding, it has several advantages:
It enables the combination of materials to provide properties that no single resin can provide.

It can save time and money by eliminating assembly measures.

It has the ability to meld materials in ways that assembly processes cannot.

Parts with inserts have more power and longevity.

We also have a variety of additional secondary resources to help you with your project.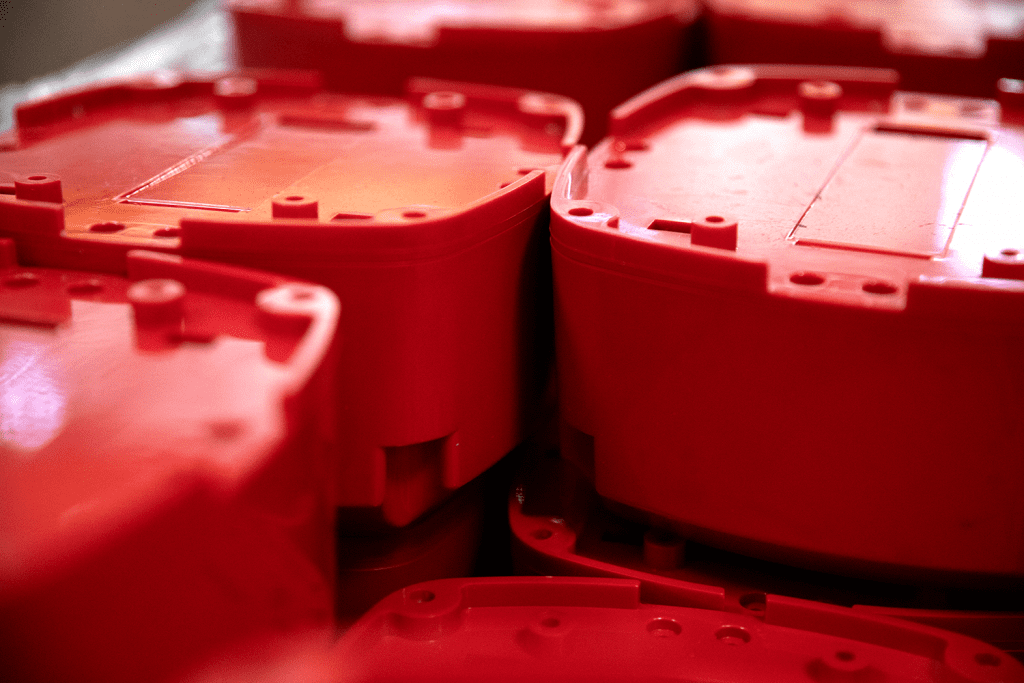 How Does Overmoulding Work?
The substrate parts are produced using a regular injection moulding process involving an aluminum mold with no heating or cooling lines running through it with overmoulding. Our moulders can track fill strain, aesthetic issues, and the basic quality of the parts because cycle times are a little longer.
After the entire run of substrate parts has been moulded, the overmould tooling is assembled and attached to the press. The substrate pieces are manually inserted into a mould, where they are overmoulded with a thermoplastic material.
What are common applications of overmoulding?
Plastic overmoulding technology is used in a variety of industries and applications, including Medical Devices, Appliances, Electronics, Consumer, Agricultural, and Automotive goods and components, for a variety of aesthetic and practical purposes.
Overmoulding Plastics
Overmoulded thermoplastic products include soft plastics like urethanes and thermoplastic elastomers (TPE) as well as hard plastics like nylon and polycarbonate plus many more.
Advantages
Plastic overmoulding offers many advantages, including:
Reduced secondary operation, assembly and labour
Improved component reliability - eradicates bonding step in the manufacturing process
Plastic overmoulded components ensure proper alignment, prevents loosening and the plastic resin can provide improved resistance to vibration and shock
Improved part strength and structure
Enhanced design flexibility and multi-material components (Custom plastic overmoulding allows for production of parts moulded of multiple thermoplastic materials)
We'd Love to Hear From You, Get In Touch With Us!
Please contact us if you would like to receive a quotation and/or to find our more about how we can provide the service you are looking for.