Prototyping is vital
In the push to accelerate new product creation and time to market, there can often be pressure to validate a design. With a prototype of a product or component, designers' transfer designs from the screen to actual items that can be held in the hand. Answering important questions in the process, such questions as, will it be fit for purpose? Does it fit? What will potential buyers think of it?
Our prototyping / sample service allows you to see and test the product before manufacturing. Giving you a tangible idea of how the finished product will look once injection moulded. Also allowing you to test and plan – and if necessary make final design tweaks before going ahead and investing in the tooling.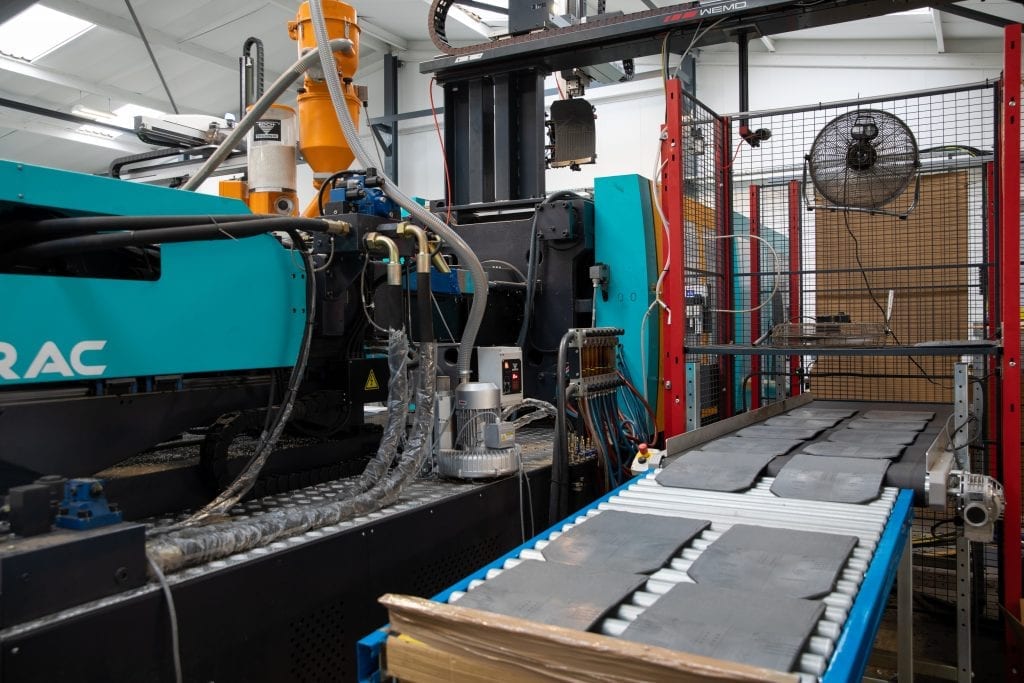 Rapid Prototyping Service
Stephens Plastic can quickly create fully functional prototypes in-house, allowing you to confidently test the functionality of your products before investing in a mould tool.
This advanced 3D production system prints prototypes and low-volume production parts, jigs and fixtures, as well as end-of-arm robot tooling, with FDM Nylon 12 Carbon Fibre (CF) and ASA, giving prototypes and low-volume production parts, jigs and fixtures, and end-of-arm robot tooling, unparalleled strength and stiffness.
Carbon fibre printed prototypes are far more than traditional printed prototypes used to verify shape and fit; because of their immense strength, they can be completely tested for functionality just like an end-use component. We use a wide variety of thermoplastics with advanced mechanical properties so that the components can withstand heat, caustic chemicals, and high impact applications.
Why develop a prototype?
Adding a prototype to your early development stage is an investment. Ultimately leading to a better product, with a better performance, and one which is cost-effective and time efficient.
How long will it take?
We can provide custom prototypes and end-use production parts in as little as 7 days. Not only that, we use aluminium moulds that provide cost-efficient tooling and accelerated production cycles, and stock 100s of different thermoplastic resins.
What is a prototype?
Nearly all industries use prototypes, but in manufacturing a prototype is usually an early model of a product used to create aspects of the final finished product. Prototypes validate that the design is feasible and offer an idea of the aesthetics of the design. Prototypes also provide valuable information on manufacturing methods, materials, and costs before final production.
What are the benefits of prototypes?
Prototypes offer many benefits to you. Anything from simple design functionalities to end-user satisfaction can be determined by use of prototypes. Advantages of prototypes include:
Early detection of design flaws
Estimate production costs, processing time, material specs
Determine machinery required for production
Testing to ensure fit for purpose
Feedback from customer and end-users/identify changes
A tangible product to show investors
Prototypes are an important investment for R&D teams, and where possible, manufacturers are increasingly turning to prototyping techniques such as injection moulding, to reduce production times, save costs and deliver a quality final product.
We'd Love to Hear From You, Get In Touch With Us!
Please contact us if you would like to receive a quotation and/or to find our more about how we can provide the service you are looking for.