Polyethylene Plastic Injection Moulding
Leading UK Manufacturers of plastic injection mouldings applications. At Stephens Plastics Mouldings, our engineers will be pleased to help you with any queries you have. There is a variety of plastics that you can use in you plastic injection moulding project, one being Polyethylene. Therefore, we can assist you to make sure you use the correct material with the suitable characteristics.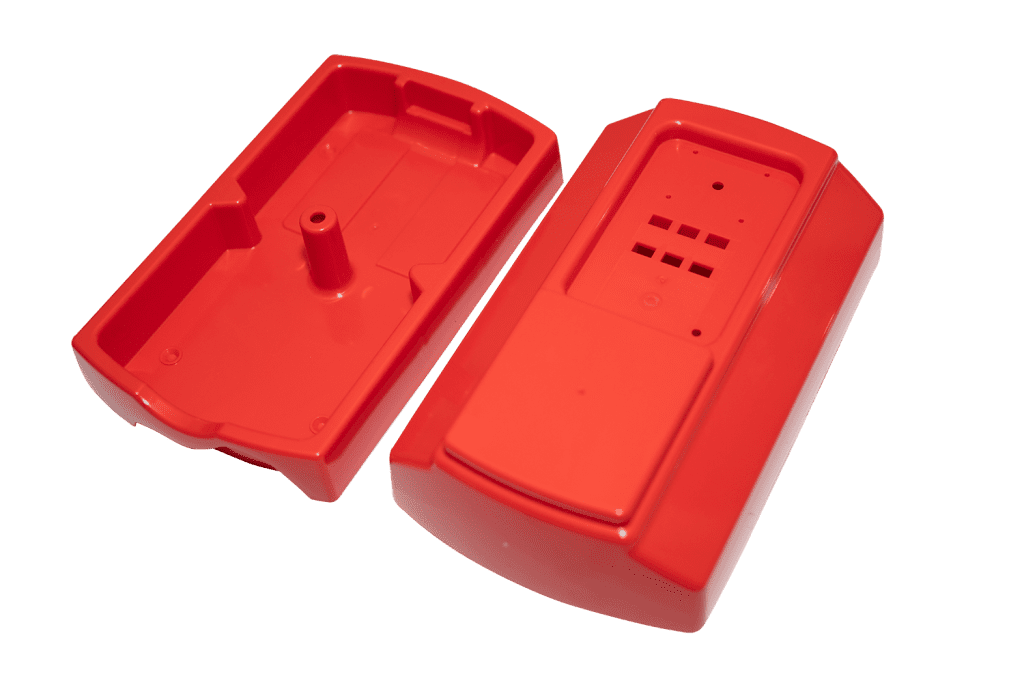 What Is PE?
Polyethylene is a lightweight, long-lasting thermoplastic with a crystalline structure that varies. It is one of the world's most commonly used plastics (tens of millions of tonnes are produced worldwide each year).
What Is PE Used For?
Polyethylene is used in applications ranging for films, tubes, plastic parts, laminates, etc. in several markets (packaging, automotive, electrical, etc.). In fact, the majority of plastic products are made of polyethylene plastic injection mouldings. This is including containers, bottles, bags, and toys. Therefore, it is now one of the most widely used thermoplastic materials.
What Are The Different Types Of Polyethylene?
PE is a polymer that belongs to the polyolefin family and is distinguished by its density and branching. Polyethylene comes in a variety of forms, each one ideally suited for a specific set of tasks. In general, High-Density Polyethylene (HDPE) is much more crystalline than Low-Density Polyethylene (LDPE). In addition, it is used in completely different situations (LDPE). LDPE is commonly found in plastic packaging, such as shopping bags and plastic wrap.
HDPE, on the other hand, is widely used in building (for example, in its use in the fabrication of drain pipes). Medical devices and bulletproof vests are among the high-performance applications of ultrahigh molecular weight polyethylene (UHMW).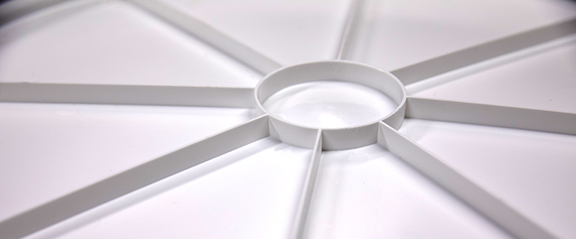 What Are The Key Features Of Polyethylene?
PE is known as a "thermoplastic" (rather than a "thermoset") because of how it reacts to heat. At their melting point, thermoplastic materials become liquid (110-130 degrees Celsius in the case of LDPE and HDPE respectively). Thermoplastics have the ability to be heated to their melting point, cooled, and reheated. All without any deterioration is a valuable feature. Thermoplastics like polyethylene liquefy rather than burning. Additionally, allowing them to be quickly injection moulded and then recycled.
Furthermore, thermoset plastics, on the other hand, can only be heated once (typically during the injection moulding process). The first heating allows thermoset materials to set (much like a two-part epoxy). Therefore, resulting in an irreversible chemical shift. It would burn if you tried to heat a thermoset plastic to a high temperature a second time. This property makes thermoset products unsuitable for recycling.
We'd Love to Hear From You, Get In Touch With Us!
Please contact us if you would like to receive a quotation and/or to find our more about how we can provide the service you are looking for.