Plastic Injection Moulders Solihull
Plastic Injection Moulders Solihull
In our rich company practice, the quality of plastic injection mouldings has become a staple and a rich heritage. The complete package solutions are available with Stephens Plastic Mouldings, plastic moulders near Solihull. Our experience in the design and precision manufacturing of industrial plastic components has enabled us to stay at the forefront on the market for plastic mouldings. Consumer plastics are yet another area where we offer professionalism and a wealth of experience. Throughout the plastic items design and manufacturing process, for any innovations needed, rely on our efficiency, our well established structure, and our extensive experience in prototype design and creation as well as in the manufacturing of plastic injection moulding Solihull. Not only overall project management, but also the initial stage of CAD drawings for concept design, or tooling, we can offer you the entire palette of services.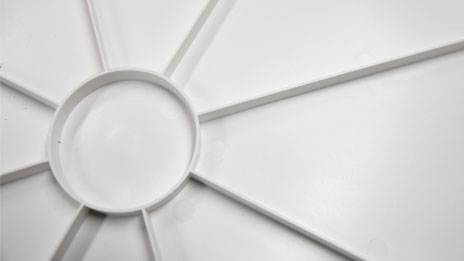 The Injection Moulders Solihull Process
To manufacture plastic injection moulding, thermoplastics or thermosetting materials are used. They are mixed in heated barrels to form a uniform mixture which is then forced into mould cavities. The cavities are made of metal, steel or aluminium, and are precision machined to enable the hot mixture to take the exact shape and size desired as it cools down and hardens. The precision of manufacturing of moulds for plastic injection mouldings is the responsibility of industrial designers or engineers at the design stage, and afterwards of mould makers. All types of parts, from entire body panels of modern cars, large storage containers, plastic furniture, or mechanical parts, down to small plastic items such as combs, bottle caps, wire spools, as well as different packaging, are manufactured as plastic mouldings. The process of moulding plastics into entire musical instruments and small parts for such instruments, automotive dashboards, a range of items for daily use, results in quality plastic injection mouldings.
We'd Love to Hear From You, Get In Touch With Us!
Please contact us if you would like to receive a quotation and/or to find our more about how we can provide the service you are looking for.