Acrylic Plastic Injection Moulding
Stephens Plastic Mouldings is proud to have been making plastic mouldings for many years. We serve even the most diverse sectors of injection moulding applications since we have the staff, the machinery, and the skills. Out of the many materials we use, one in particular that is commonly used for plastic injection moulding is Acrylic.
Why Use Stephens Plastic For Acrylic Injection Moulding?
Over the past 2 decades of industrial expertise, Stephens Plastic has emerged as one of the leading plastic injection moulders from design to concept. We are ISO 9001 certified ensuring quality, tolerance, durability and traceability of the finished components.
Dedicated experienced Project Management

Over 100 years of combined experience in our senior management team

Manufactured to the highest  quality

Exceptional technical expertise
At each aspect of the plastic injection moulding process you can be assured of our best attention at all times. We consult with you during the design phase and are happy to build prototypes to ensure you know exactly what you are getting.
From there our tooling capabilities are second to none. We welcome visits to the factory where you can see our capacity and capability and meet the team handling and delivering your project.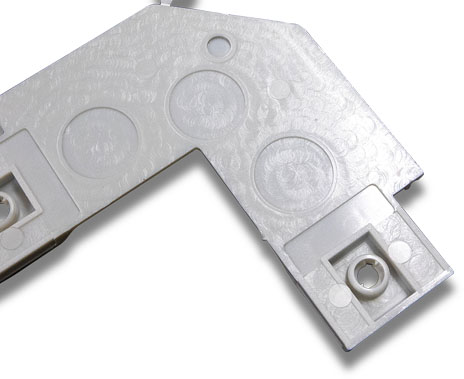 Lighting Equipment And Housewares
In addition to medical devices, lighting equipment and housewares are other commonly produced items. Because of the high light transmittance of acrylics, over 90 percent, which makes it comparable to glass of optical quality. Optically clear plastics obtained by acrylic plastic injection moulding can successfully stand exposure to ultraviolet radiation. In addition, when they are exposed to light, it does not result to discolouration or fading.
Because acrylics have no odour or taste, they are widely used to manufacture refrigerator drawers. As well as, different food storage containers via acrylic injection moulding. The properties of acrylics can be changed when copolymerisation is effected. When ABS is added, that results in higher impact strength; when polycarbonate is added, the obtained impact strength is higher than that of sheer polycarbonate. However, that with the reduction in the ambient temperature the impact strength of both acrylics and their copolymers is reduced accordingly.
We'd Love to Hear From You, Get In Touch With Us!
Please contact us if you would like to receive a quotation and/or to find our more about how we can provide the service you are looking for.